Whether you're attending a themed party, dressing up for Halloween, or simply looking to add some pizzazz to your wardrobe, these suggestions will help you channel your inner Broadway star. See, you can bring a little bit of that theatrical magic into your everyday life with these five easy musical theatre dress-up ideas. We've included links (click the pictures) to online shop the wear or DIY the look. Many of these you can pull together from your own gear (or a quick op shop trip).
1. The Roaring Twenties Glamour
Step back in time to the dazzling era of flappers and speakeasies by embracing the glamorous style of the Roaring Twenties. Ladies can opt for fringed dresses, feathered headbands, and long strands of pearls, while gentlemen can go for tailored suits with wide-brimmed hats. Channel the spirit of "Chicago" or "The Great Gatsby" and get ready to dance the Charleston!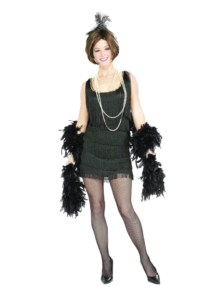 2. Rock 'n' Roll Rebel
If you're a fan of rock musicals like "Rent", "All Shook Up" or "Hedwig and the Angry Inch," unleash your inner rebel with a rock 'n' roll-inspired outfit. Leather jackets, ripped jeans, band t-shirts, and studded accessories are your go-to elements. Add some smokey eye makeup and tousled hair for an edgy and rebellious look that screams "I'm ready to rock the stage!"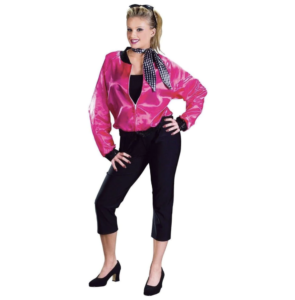 3. Fairy Tale Fantasy
Indulge in the whimsical world of fairy tales with enchanting costumes inspired by musicals like "Into the Woods" or "Cinderella." Ladies (and gents) can embrace their inner princesses with flowing gowns, tiaras, and delicate accessories, while gentlemen can opt for regal suits or dashing prince attire. Don't forget to sprinkle a touch of fairy dust to complete the magical transformation!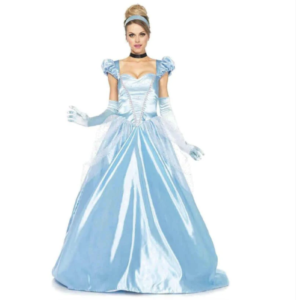 4. Disco Fever
Get ready to boogie down and embrace the disco era with a groovy outfit that pays homage to musicals like "Saturday Night Fever" or "Mamma Mia!" For ladies, think glittery mini dresses, platform heels, and oversized hoop earrings. Gentlemen can go for bell-bottom pants, colourful shirts, and flashy accessories. Get on the dance floor and let your inner disco diva shine!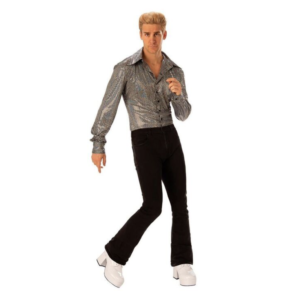 5. Vintage Broadway Charm
Transport yourself to the golden age of Broadway with a vintage-inspired ensemble. Think glamorous dresses with cinched waists and full skirts for the ladies, and dapper suits with bowties for the gentlemen. Draw inspiration from musicals like "Guys and Dolls", "Bonnie and Clyde" or "West Side Story" to capture the timeless charm of classic Broadway.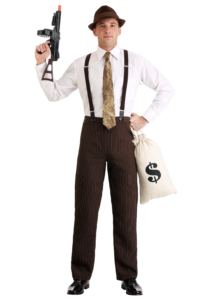 Remember, these dress-up ideas are all about having fun and embracing your love for musical theatre. Don't be afraid to get creative and add your own unique twist to each outfit. So, whether you're attending a costume party, celebrating Halloween, or simply looking for an excuse to showcase your theatrical flair, these five easy musical theatre dress-up ideas are sure to make you feel like the star of your own show! Break a leg and enjoy the spotlight!