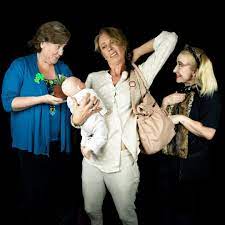 Date
28 Jan, 2023
Expired!
Bombshells by Joanna Murray-Smith
"Strengths and shared experiences that get us through everything"
Six funny and perceptive monologues about the stresses of modern female life.
This extraordinary show strips back the façade at a whirlwind pace with singing, dancing, laughter, and the joys of sheer honesty, to reveal the things that sometimes, we'd just love to say out loud.
Written by Australian playwright Joanna Murray-Smith and Directed by Debbie Taylor.