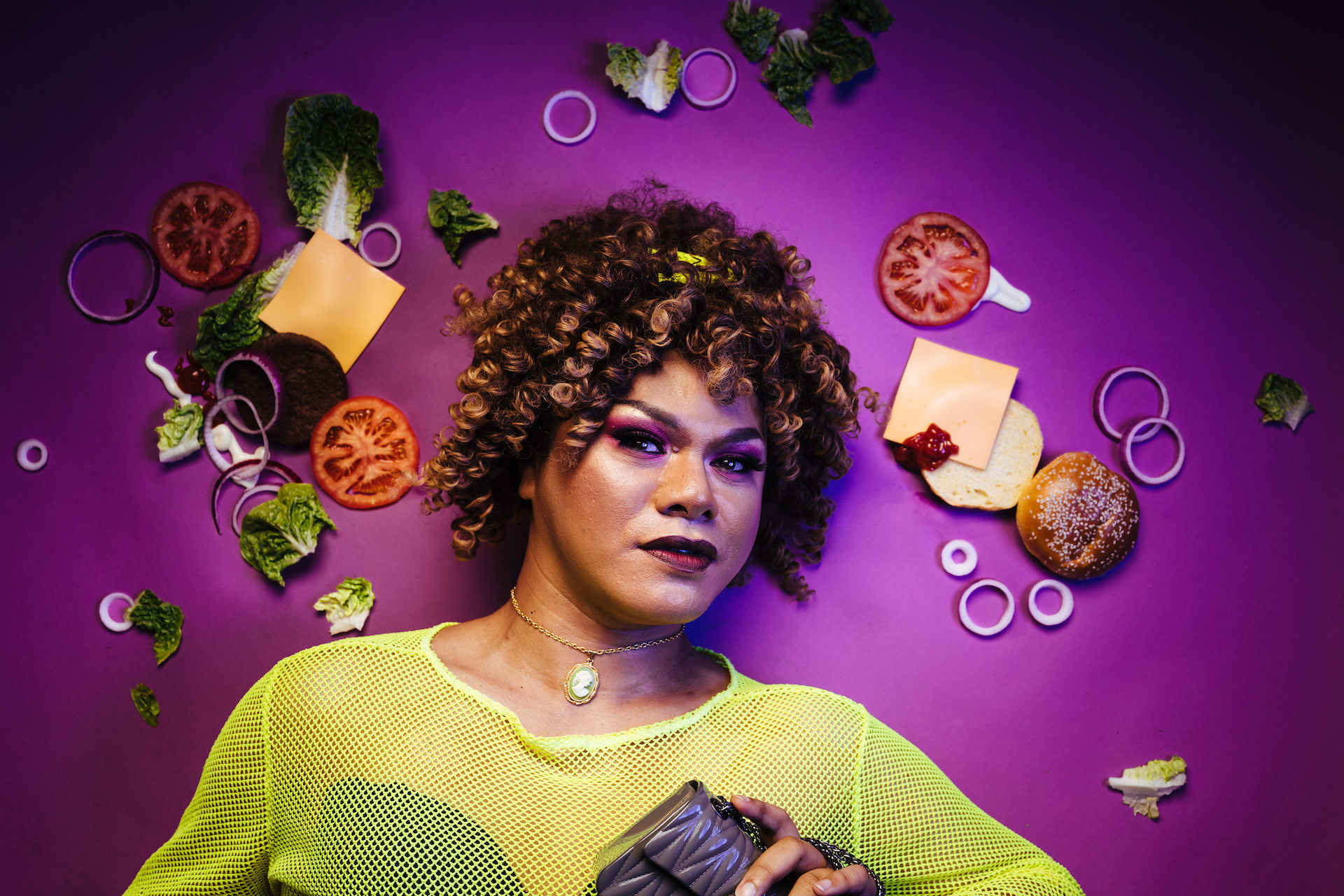 Date
08 - 18 Feb, 2023
Expired!
Time
DURATION: 60 Minutes
7:30 pm - 7:30 pm
BURGERZ by Travis Alabanza
Imagine a burger. The archetype. The emoji. The real… burger.
Now imagine how they are made. How they smell. How they feel in your hands. How they taste. How they travel through the air.
In broad daylight in April 2016 at Flinders Street Station, a burger was thrown at Kikki whilst someone shouted a transphobic slur. Over one hundred people saw, and no one did anything. To understand this act of violence, Kikki needs to make a burger – with the help of a stranger.
Funny, confronting, flirtatious and sometimes a bit messy, BURGERZ combines confessional storytelling, live cooking, and audience interaction to recreate a trans person of colour's lived experience. Poignantly unpredictable, BURGERZ lifts the lid off gender and race politics by asking us to reflect on our own complicity. To be unregulated is to be dangerous.
MORE INFO: https://www.theatreworks.org.au/2023/burgerz
Tickets: $35 Full, $30 Concession, $30 Preview and Student, 20 tickets at $20 per night (+booking fee) Bookings: (03) 9534 3388 or online at https://www.theatreworks.org.au/2023/burgerz