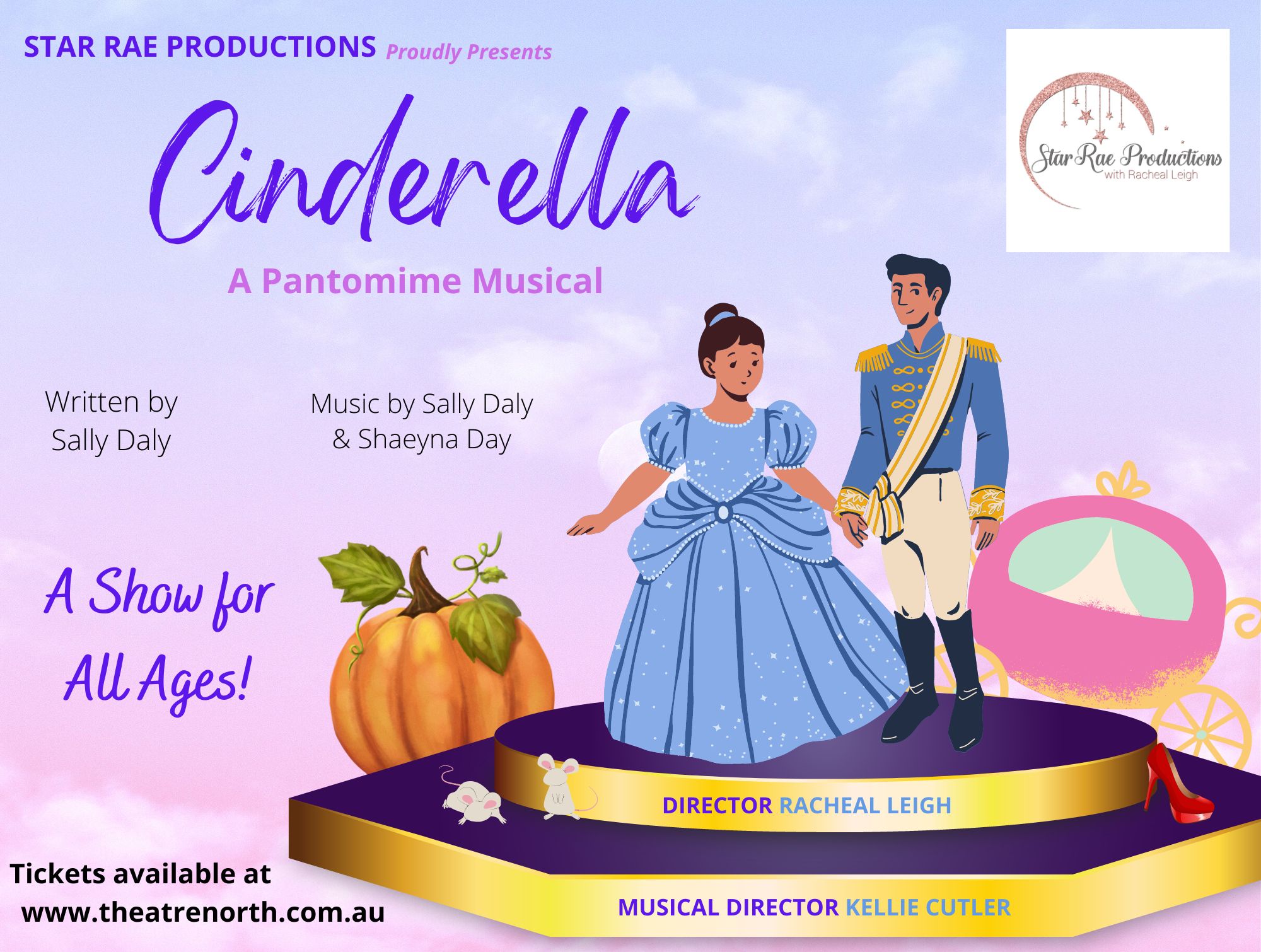 Date
19 Jan, 2023
Expired!
Time
AEDST
7:00 pm - 9:30 pm
Labels
Australian,
Comedy,
Kids/Teen,
Premiere
Cinderella – A Musical Pantomime
Treated as a slave by the Baroness, her horrible stepmother, and often bullied by her two mean stepsisters, Cinderella's life is no picnic. Sadly, her father, the Baron, is still coming to terms with the passing of his first wife and is not ready to stand up to the Baroness. Thankfully, her best friend Buttons, is always there to help cheer Cinderella up. But when Cinderella has an unexpected meeting with the Prince, will Buttons be able to put aside his feelings for Cinderella?
Cinderella is a family-friendly classic style pantomime (with a hint of adult humour sprinkled in) written by Brisbane writer Sally Daly. Directed by Racheal Leigh, with Musical Direction by Kellie Cutler, this delightful pantomime follows the classic fairytale plot with a slight twist here and there. This is going to be one fantastic and fun pumpkin ride!
Join us for this original version of Cinderella in January 2023 at the Earl Arts Centre.
BY ARRANGEMENT WITH SALLY DALY, Brisbane QLD, AUSTRALIA
Show Times:
Thurs 19th Jan @ 7pm (Preview – $20 tickets)
Fri 20th Jan @ 7pm (Opening Night)
Sat 21st Jan @ 11am & 5pm
Sun 22nd Jan @ 11am & 3pm
Earlybird special – All tickets $25 if booked before 30 November.
General Admission pricing – $35