19jul(jul 19)7:30 pm04aug(aug 4)4:00 pmGhostsThe Curators
Event Details
Presented by The Curators
Theatre Performance
Originally banned from performance when first written in 1881, Henrik Ibsen's 'Ghosts' is set to intrigue and electrify Brisbane when it returns to the stage after a 30-year hiatus. Opening Saturday, 20 July 2019, at The Curators Vintage Pop Up Theatre in Red Hill, acclaimed director Michael Beh has adapted this new production of Ibsen's classic, so it remains a relevant, scorching view of the destructive nature of secrets and the social codes that bind them.
The production brings together a cast of talented Brisbane actors—Lisa Hickey, Tom Coyle and Patrick Shearer feature—alongside Warwick Comber and Lauren Roche.
Helene Alving has been haunted by a life of deception. When Pastor Manders comes to discuss the business of building an orphanage to honour the memory of her late husband, the lies begin to unravel. With the return of her beloved son, Oswald, from years of exile in Paris, Helene is determined to liberate them both from the taboos of their dark past.  But will exorcising the memory of her famous, debauched husband lead to salvation? In one of the greatest female roles in the western drama, Helene Alving rides into battle like a Valkyrie but is also besieged by her own vulnerabilities.
Ibsen's Ghosts shatters belief systems, unleashing a war on complicity, sexism and morality. The New York Times says, 'Ghosts' remains the great historical example of a single play's power to disturb".
Performance Times: 
Friday, 19 July 2019 @ 7:30 PM (Preview)
Saturday, 20 July 2019 @ 7:30 PM
Sunday, 21 July 2019 @ 2.00 PM
Monday, 22 July 2019 @ 6:30 PM (Low income night)
Friday, 26 July 2019 @ 7:30 PM
Saturday, 27 July 2019 @ 7:30 PM
Sunday, 28 July 2019 @ 5:00 PM (post-show discussion afterwards)
Monday, 29 July 2019 @ 6:30 PM
Friday, 2 August 2019 @ 7:30 PM
Saturday, 3 August 2019 @ 7:30 PM
Sunday, 4 August 2019 @ 2:00 PM
Location: 
The Curators Vintage Pop Up Theatre
28 St Barnabas Place, Red Hill QLD 4059
Tickets: 
$30.00 Concession (Pensioners, Seniors, MEAA, all Students, Under 30s, Groups of 10)
$27.00 Preview Night (all tickets)
$27.00 Student Group (group of 10, including 1 teacher complimentary per 10)
$20.00 Low income night (Monday 22 July 2019)
$15.00 Student rush (remaining tickets 30 minutes prior to each production)
Purchase at https://www.curators.com.au/shows/ghosts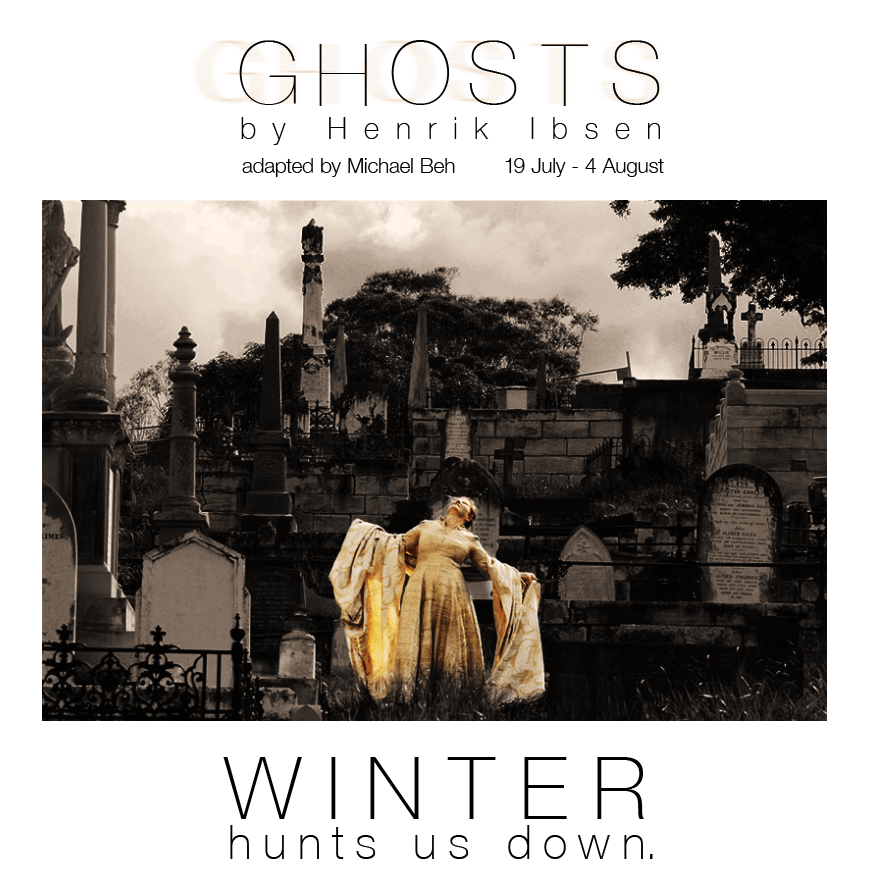 Time

July 19 (Friday) 7:30 pm - August 4 (Sunday) 4:00 pm AEST
Location

The Curators Vintage Pop Up Theatre

28 St Barnabas Place
Organizer