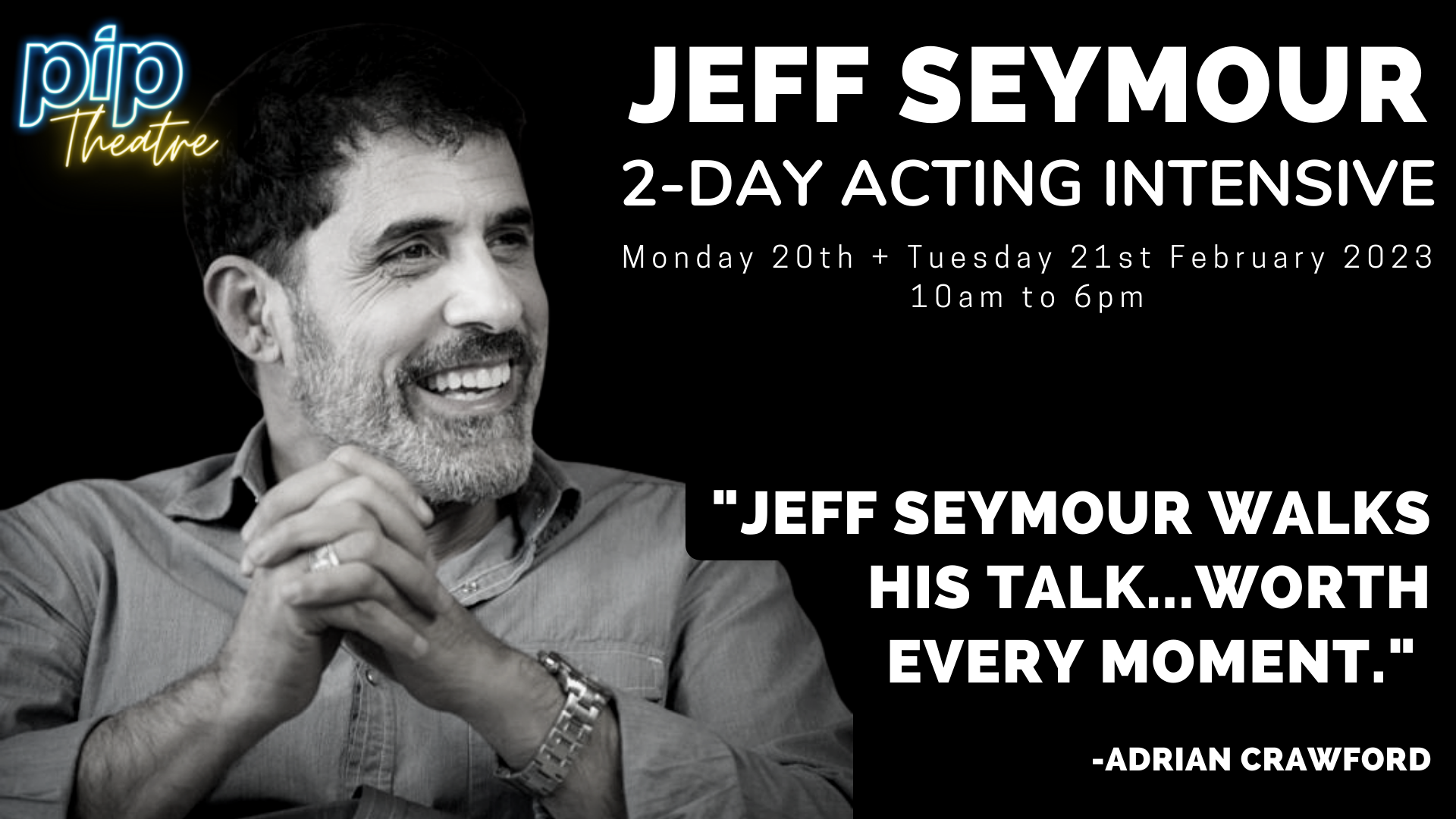 Date
20 - 21 Feb, 2023
Expired!
JEFF SEYMOUR ACTING INTENSIVE
PIP Theatre is delighted to announce a private visit from Actor & Director, Jeff Seymour direct from LA to Brisbane.
This is your personal invitation to attend this 2-Day Acting Intensive which Jeff assures me will CHANGE YOUR LIFE
Monday February 20 + Tuesday February 21
10am – 6pm
WHAT YOU'LL WALK AWAY WITH
Acting training based on real life that is the most effective you'll ever experience
Improvement in your skills that you would not think possible in 2 days
The confidence and clarity to work consistently
A plan on how to become a successful professional actor from a successful professional actor
Actionable advice on how to create your own success
WHAT YOUR TWO DAYS WILL LOOK LIKE
You'll be assigned a 2 person scene with time to study and be off book prior to the intensive. Your first rehearsal will be in front of your 'director' just like in the professional world. You will not rehearse with your scene partner outside of class
Plenty of time and attention on your scene both days
Monologue work
Tons of audition advice from a man who has seen over 10,000 of them
Questions answered and advice offered for anything from getting a great agent to starting your own theatre to creatin your own TV series
Tickets for actors to audit the 2-Day Intensive are offered at $60 for 1 day/ $100 for both days.
Commitment to observe and learn
Respect for actors and their scenes