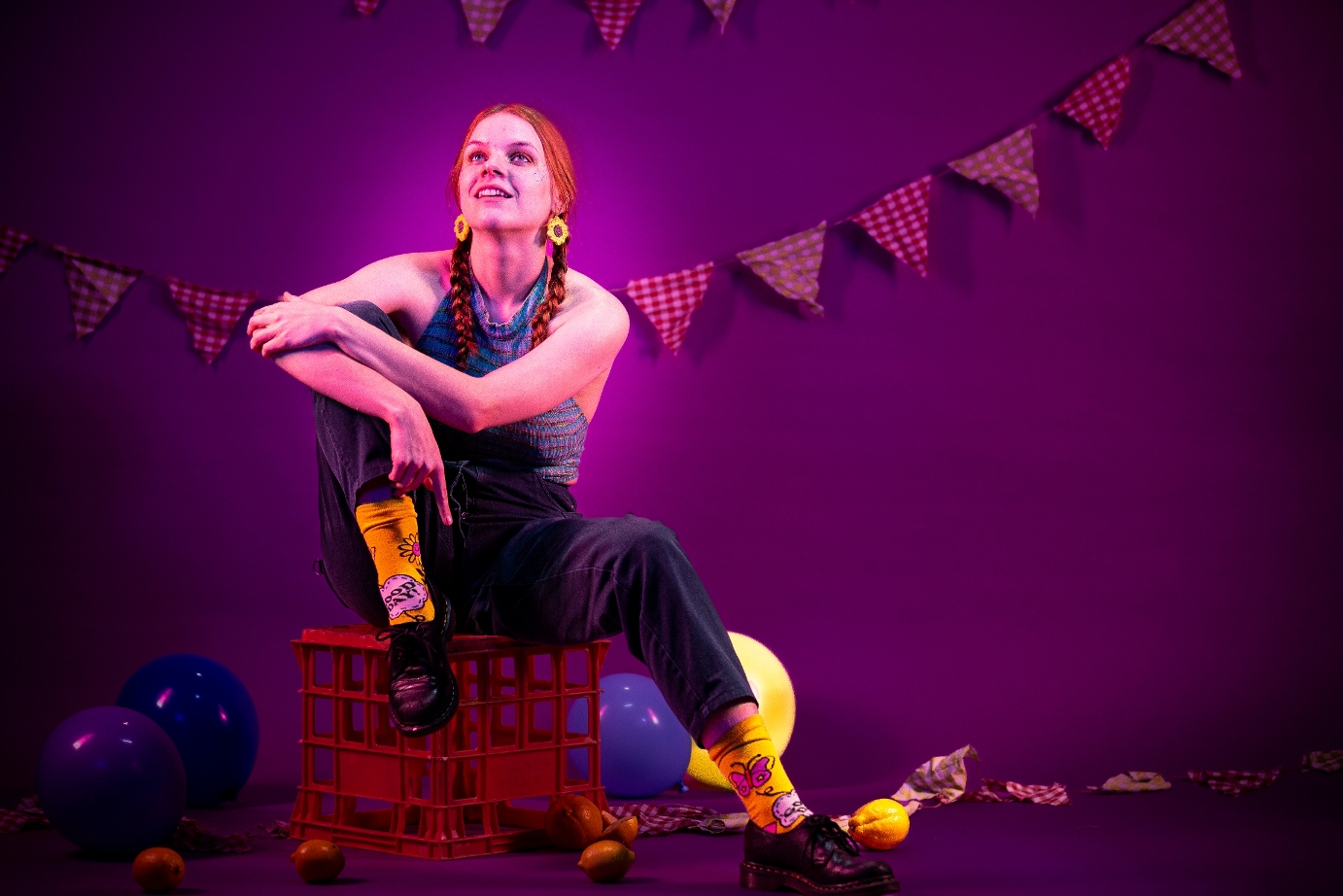 Date
27 Jan, 2023

- 04 Feb, 2023
Expired!
Time
Mon – Sat 7:30pm, Sat 2pm (4 Feb only)
7:30 pm - 7:30 pm
Lemon Tree on Dreg Street
Dirty Pennies Theatre Project and Theatre Works proudly present the world premiere of

Lemon Tree on Dreg Street
Written by Amy May Nunn
Directed by Miranda Middleton
"The dawn is almost dressed, still puttin' on its socks, pullin' up its undies. Night air still fuzzy in its throat. Somethin's cooking. The juices are getting… juicy."
Twiglet and Boots live in a ramshackle house on the outskirts of suburbia, where buildings just wait to be gobbled up by developers. The pair is determined to make the most of Summer before Boots moves out to work for their Mum's company. But with an old Possum marrying their lemon tree, a vagabond Cowgirl officiating the ceremony, and a Vulture circling the property, things are bound to get interesting…
Incorporating music, imagination, ritual and revelry, Lemon Tree on Dreg Street is a heart-on-its-sleeve ode to those who slip through the cracks, a love letter to the places we make sacred, and a celebration of the deep human need for belonging. Written by Amy May Nunn and directed by Miranda Middleton, this 2023 Midsumma Festival premiere invites Victorian audiences to celebrate a wedding like no other, with a community of wonderfully oddball characters, poetry… and more than a handful of lemons.
Launched in 2017, Dirty Pennies Theatre Project is a Naarm/Melbourne-based company dedicated to the fostering and development of new work with a particular focus on women, non-binary and queer voices, accessibility and daring. Their ethos is rooted in a shared passion for the art of theatre-making and work that asks something more of an audience than to simply be entertained.
Although, they are very big fans of that entertainment part, too.
Praise for Amy May Nunn:
★★★★ "Emotionally finessed and brilliantly paced." – Theatre People (Pramkicker)
"A rip roaring-good time" – Milk Bar Mag (Pramkicker)
"Amy May Nunn is impeccably eloquent."- Stage Whispers (Pramkicker)
Written by Amy May Nunn
Directed by Miranda Middleton
Featuring Ayesha Harris-Westman, Ziggy Resnick, Michelle Perera, Alex Donnelly, Milo Hartill and Hayley Edwards
Produced by Danielle Goder
Set and Costume Design by Casey Harper-Wood
Lighting Design by Aron Murray
Composition/Sound Design by Oliver Beard
Stage Management by Brigette Jennings
Image by Underground Media
Publicity by Sassy Red PR
27 January to 4 February, 2023
Mon – Sat 7:30pm, Sat 2pm (4 Feb only)
Opening Night Saturday 28th January
Tickets: $35 Full, $30 Concession and Preview, $20 at 20 and Mob Tix (+ booking fees)
Bookings: (03) 9534 3388 or online at www.theatreworks.org.au/2023/lemon-tree-on-dreg-street
Venue: Theatre Works – 14 Acland Street, St Kilda
www.dirtypenniestheatreproject.com
Duration: 70 mins, no interval
Suitable for ages 12+
Warnings: Contains references to drugs, adult themes, and coarse language