This January, the Cremorne Theatre at QPAC is being transformed into an elegant speakeasy with luscious cocktails and decadent charcuterie to host the cabaret event of the year. It's a big call to make this early on, but Reuben Kaye never fails to deliver and his new show, 'The Kaye Hole,' has a star-studded line-up ready to dazzle its' eager audiences. 
"Each of these spectacular Brisbane Artists is the pinnacle in their discipline and each brings their own specific fire," says Kaye on his inspiration for writing the show. "It's rare to get them all together under one roof. It's not just the variety of the lineup, it's the quality of acts here in Brisbane that we wanted to showcase." 
Featuring acts from cabaret chanteuse Tina Del Twist, fire artist Jacqueline Furey, Aerialist and contortionist Ashleigh Roper, drag artist Luna THICC, Pole Dancer Charlie Love and beat boxer Hope One, host Reuben Kaye has delivered on his promise of bringing together some of Brisbane's biggest personalities and best talent.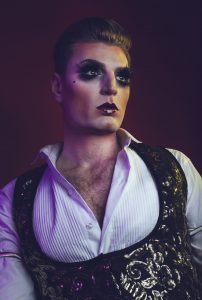 "I've been searching in the Brisbane scene and it's magnificent! I've fangirled over each of these acts separately so to have them under one roof is beyond my wildest dreams!" Kaye says on the lineup, "They're people I'm obsessed with!"
Artists and creatives around the country have been hit hard by COVID and as we come to terms with what it means to live among the virus there is no better time to celebrate the arts and embrace live theatre once more. 
"Art is an agent for change in the world as much as it is an escape from it," says Kaye. "I think there's a consensus in the current population that the world is messed up. And there's a unity that can be achieved when we let all that frustration out"
What better way to let those frustrations out than a night of the queerest, dirtiest and flirtiest cabaret, circus, and burlesque entertainment! 
"The Kaye Hole is the perfect combo of a dive bar lock in and a revolution. Why not combine [these ideas] and wear as few clothes as possible while doing it?"
"I think the glory of burlesque is its ability to make sexuality and sensuality onstage both wondrous yet accessible for everyone, and circus shows us the power of the human body. Both are empowering, exciting and perhaps rare sights to see these days."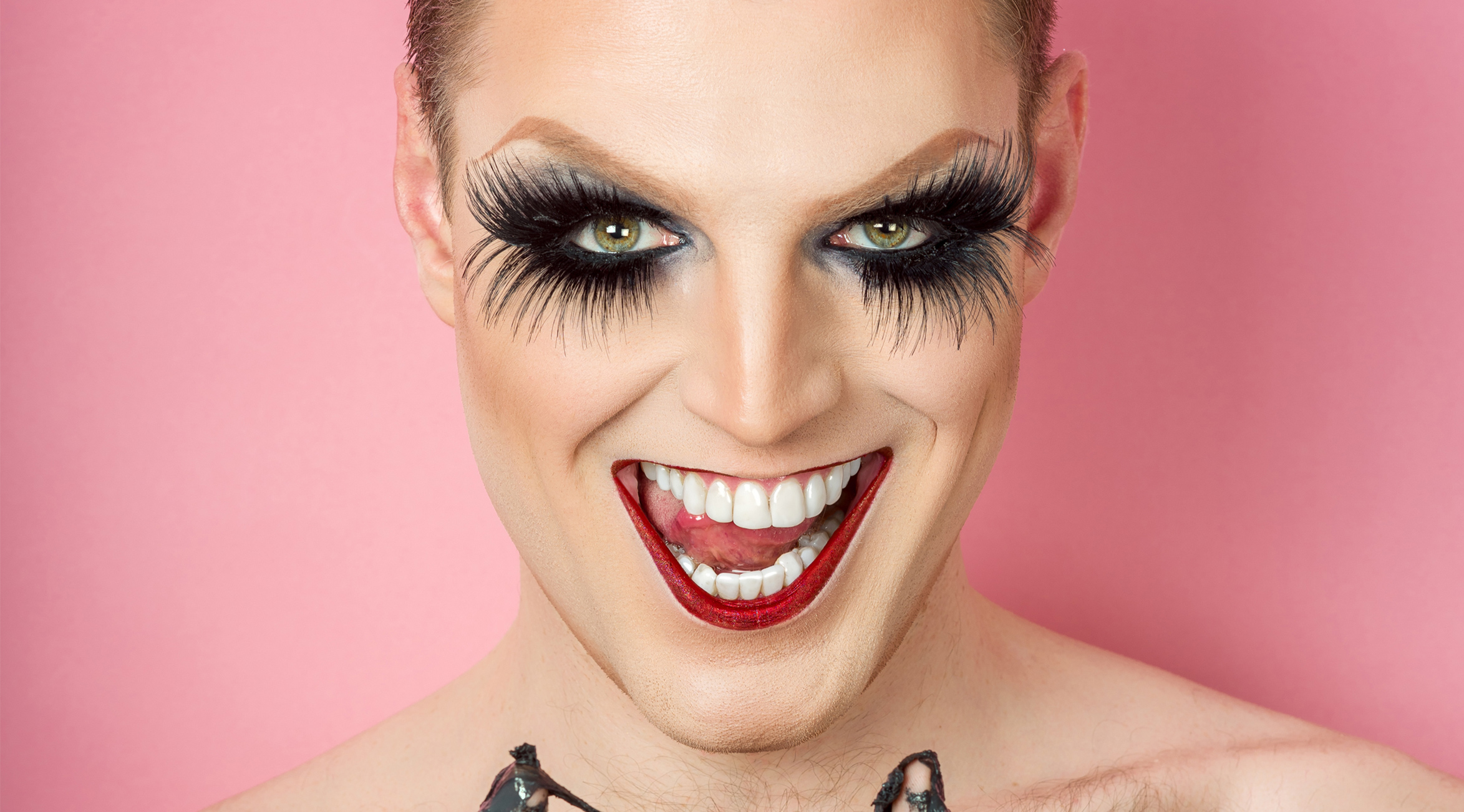 It's naughty and boisterous and the perfect merging of filthily frivolous acts where Kaye continues to push the boundaries of social convention. 
"I haven't been prosecuted on a morals charge before so this seemed like an adventure." 
While never being able to keep his mind out of the gutter, he can at least always keep his eye on the future, so what's next for Reuben Kaye? 
"WORLD DOMINATION! Covid dependent of course. We're planning tours to the UK, Edinburgh Fringe, there's some TV gigs on the horizon. I think it's really time for drag to be taken into the mainstream as more than an aesthetic but a statement of intent, as a valid artistic framework for theatre and comedy. It's an exciting time!"
'The Kaye Hole' runs at the Cremorne Theatre from Thursday, 6 January 2022 until Saturday, 12 February 2022. Tickets can be purchased via the QPAC website.