"This is your beginners call. All creatives to The Play Haus Podcast. We repeat, welcome to The Play Haus."
Welcome to The Play Haus Podcast!
This our new arts and entertainment show that opens the costume box and unravels all the goodies in our industry. From the makers who brought you Theatre Haus, comes our next venture which brings you behind the scenes and connects you with creatives worldwide. The show features discussions about issues that are important to you and all the tips and tricks from professionals to take you to the next level. Listen from your Haus, or wherever you stream your podcasts.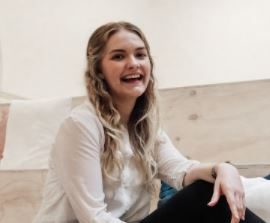 Brooke Edwards
Brooke is a theatre enthusiast from the Gold Coast, halfway through her Master of Secondary Teaching. When she's not in a theatre, she's probably in Disneyland, planning a trip to Disneyland, or talking about Disneyland. Fun fact - Brooke's first musical was 'Greece is the Word' (not 'Grease', 'Greece').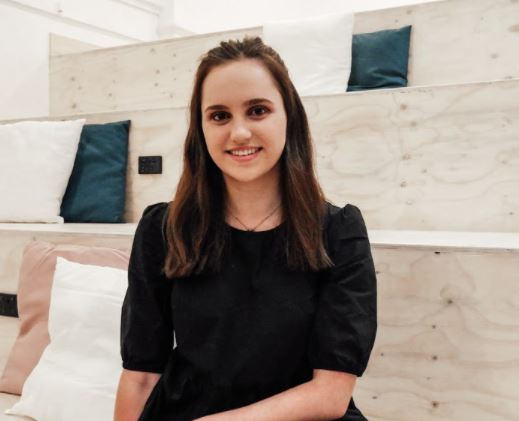 Chelsea August
Chelsea is an emerging performer, director and playwright. Her aim is to focus on topics that society face daily, even on world subjects that can sometimes be unnoticed including the social, political and cultural issues in today's society. Just don't celebrate her success with balloons as she has a fear of them.
Hosts – Brooke Edwards and Chelsea August
Talent Acquisition – Juliette Ebert
Scripting and Podcast Assistance – Priya Shah
Producer and Sound Editing – Elodie Boal
Podcast Support – Sophie Price
Marketing Assistant – Ella O'Brien
For all podcast enquiries, please email [email protected], or follow us at @playhauspod on Instagram or Play Haus Podcast on Facebook. 
Are you an artist in our wonderful industry who'd like to be a featured guest on The Play Haus. Fill out the contact form below and we'll be in touch.