"Bringing Theatre Home..."
From the team behind Theatre Haus, comes our fresh new initiative, The Brisbane Bunch – an Australian-based theatre-themed comedic game show, broadcast live through Facebook. 
It's no secret the world has been rocked by the COVID-19 pandemic, and as such, our team want to support Brisbane performers, keep the local arts scene active, connect the community, and provide interactive entertainment during isolation.
The Brisbane Bunch is a live show with pre-recorded elements. With a fruity Sunday afternoon vibe, this digital production will not only have games and live conversations, but will feature an array of performance types from across the arts sector.
The Brisbane Bunch will stream live on Sunday, 21 June 2020 at 5:00 PM. Visit our socials for all new information and special announcements. 
Introducing the stars of our First Episode...
Starring in the first episode of The Brisbane Bunch is some of the best local talents touring and working in our performing arts industry. We have musical theatre superstar, Carly Bettinson, vocalist and impersonator, Stephanie Long, actor and theatre-maker, Peter Wood, and Melbourne Comedy Festival group, The Boyos Shindig. Hosting our show is the fabulous We have triple threat actor, director and performer, Michael Nunn.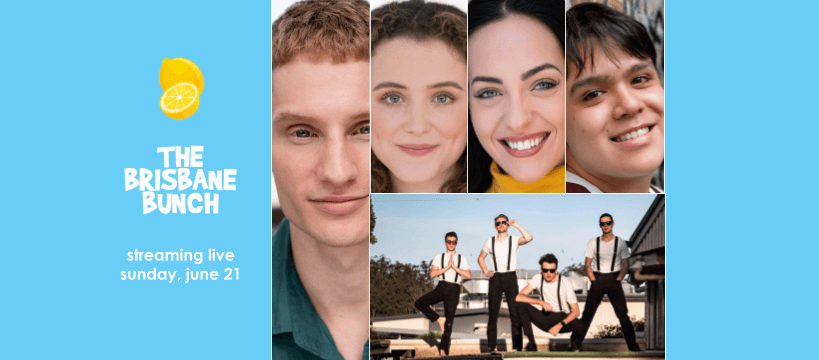 Many of the artists involved with The Brisbane Bunch have lost contracts and faced unemployment due to COVID-19. As such, Theatre Haus is calling for community support to raise much-needed support for its talented community. As such, any proceeds raised during The Brisbane Bunch go directly to the artists involved.   
Opportunities to be part of The Brisbane Bunch are posted regularly on our Facebook and Website. Watch this space to see how you can be involved in the show or enquire below.