Jackson Reedman got his golden ticket in April 2018 when he was one of 1,000 people to audition for the Australian run of 'Charlie and the Chocolate Factory' the musical, which originally played in Sydney and Melbourne.
"It was my first audition ever," Reedman told Theatre Haus. "We had the American creatives over at that time and I was just fortunate enough to be cast."
Now, the 24-year-old will be continuing in the male ensemble when the show begins its third run – the Queensland premiere at QPAC in September 2021. He will be returning along with many of his fellow performers from the earlier Australian runs.
"There's no differences in the story and the actual show," compared to Sydney and Melbourne, he said. "Obviously this time around for Brisbane, we have brand new cast members, which is so exciting and brings a whole new energy." 
The actor/dancer describes the show as "delicious" and says his favourite number is 'Must Be Believed to Be Seen'. 
"It's in Act I when the factory opens up for the first time; it's a very exhilarating and exciting number for the audience," he said. "There are so many styles of dance within this show: theatre jazz; a bit of funk in there; German slap-dancing…it's all very exciting and story-driven."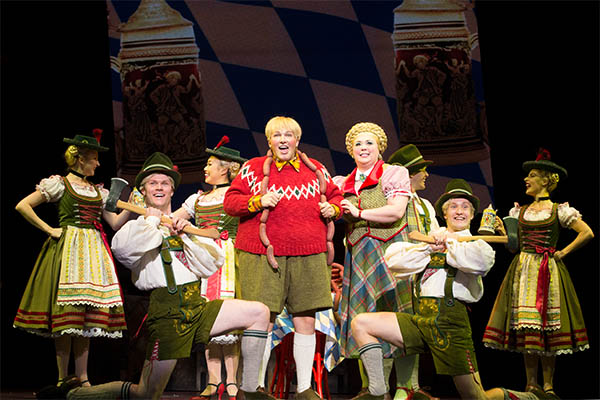 For those unfamiliar with Roald Dahl's story, 'Charlie and the Chocolate Factory' centres around the eccentric world of Willy Wonka, who opens his mysterious chocolate factory to a lucky few children, including Charlie Bucket. Charlie and four other "golden ticket" winners embark on a mesmerising–and sometimes dangerous–journey through a world of "pure imagination."
Reedman hinted at a "secret surprise" to do with the Oompa-Loompas, and says audiences come away from the show with a sense of love, and a desire to follow their dreams.
"Charlie has a dream of being a part of Wonka's world and that's what happens to him," he explained. "So it's a beautiful show with lots of relatable themes, especially through the recent COVID situation."
So what is Reedman's advice to young Australians who dream of entering the world of professional theatre?
"Keep going and train hard, because if you really want it, it's there in your reach," he said. "You have to be very, very dedicated. The industry is something you cannot control; you have to keep sticking with it. The dream only stops when you stop."
As for his own career path, Reedman studied musical theatre at Patrick Studios Australia in Melbourne under choreographer Andrew Hallsworth. Born and bred on the Sunshine Coast, he travelled to New York City after high school to train at the American Musical and Dramatic Academy (AMDA).
"I think because Broadway obviously is in the States and that is a lot of people's dream theatre-wise, it definitely feels like going there to study is your best option and is so exciting and life-changing," he said. "But I do think Australian theatre is a phenomenal place to work and the training we have here is second-to-none. I wouldn't necessarily say going to the States is the only and best way, but it's definitely one way."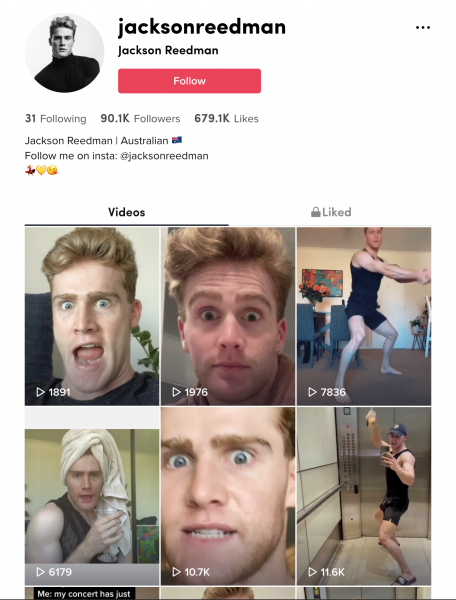 And another way to create opportunities and network in the theatre industry despite COVID? Social media, of course.
"I had to do hotel quarantine last year and so I decided to pass my time by joining Tik Tok," said the performer, who has over 90,000 followers on the video-based platform. "So I did a few dances on there, and woke up one morning and one had surpassed a million views.
"I think social media is pretty amazing; it's opened up a lot of relationships for me in terms of the industry. I've met so many people and been able to talk to and have interviews with people all across the globe because of social media."
With 'Charlie and the Chocolate Factory' coming up in September, and the March 2021 run of 'The Producers' at Brisbane Powerhouse under his belt, you'll have to follow along with Reedman on his Instagram account to see what's next for the Queenslander. 
You can buy tickets for the Queensland premiere season of 'Charlie and the Chocolate Factory' from Tuesday, 2 September to Sunday, 26 September 2021 on the QPAC website.