Why is there no 'Mrs Claus the Musical'? I mean… Angela Lansbury managed a film titled, 'Mrs. Santa Claus', but it just isn't the same thing. So let us take you down an imaginary path. One in which we are casting the role of Mrs Claus in 'Mrs Claus the Musical'. We need the best performer to pull this role off. It is, after all, iconic. 
Do we go traditional or bold and fresh? Sweet and grey or modern and sassy? Who would you cast? Here are our picks.
---
Bernadette Peters
With an endless lineup of theatre credits, including 'Into the Woods', 'Annie Get Your Gun', 'Gypsy' and 'Hello Dolly', is there a more talented and experienced theatre performer than Bernadette Peters? No, is the correct answer. If you have seen her performance as the evil stepmother in the television-movie rendition of 'Rodgers and Hammerstein's Cinderella', then you know she could turn Mrs Claus – the sweetest of fictional characters that ever was – into a villain. 
Peters has the vocal chops, the presence (not presents), and the versatility to make a Mrs Claus Musical into a stage production of 'Die Hard' meets 'Gremlins' – festive.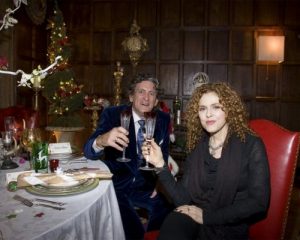 ---
Queen Latifah
The coolest woman alive, literally, Queen Latifah is possibly a little young to tackle the traditional Mrs Claus, but who says the story needs to be set in the present (there's that word again)? Of course, Mrs Claus had a youth, and Latifah is no stranger to the festive season. Some of her most iconic movies include 'Last Holiday', 'The Perfect Holiday' and 'Ice Age: A Mammoth Christmas' (questionably iconic). 
While yet to make her Broadway debut, ​​she's been in a number of musical roles including Matron Mama Morton in 'Chicago', The Wiz in 'The Wiz Live!', and Motormouth Maybelle in 'Hairspray'. She is a skillful rapper and a dazzling performer by all means, and with her three musical characters combined… what a Mrs Claus she'd make!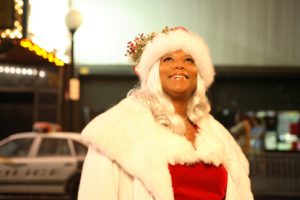 ---
Betty White
Making her stage debut over 60 years ago, Betty White is the perfect candidate for Mrs Claus. With a surname as "white as snow", and a face that could melt the heart of the meanest of Grinches, Betty would make for the sweetest ol' Claus there ever was. 
According to Broadway World, she only has one stage credit, as a chorus member in 'My Best Girl' (1912) – which means she first performed ten years before she was born! Wowsers. But in reality, she first graced the stage in 'The Third Best Sport' at the Legion Star Playhouse in July 1959. Better-known for her screen roles such as 'The Golden Girls' and 'The Proposal', there is no doubt she has the chops to nail Mrs Claus to… the North Pole.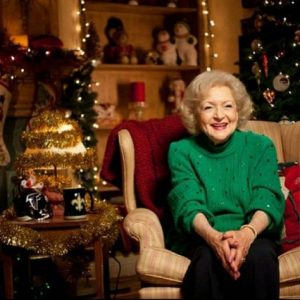 ---
Julie Andrews
Let's be honest, Dame Julie Andrews has more stage and screen credits than Australia has plastic Christmas trees. To even try and name a few would be a miss-tle toe. What is important is that Andrews is the musical theatre Queen, scratch that, Goddess–and she's a big Christmas fan. 
In fact, Andrews has not one but five Christmas albums (possibly more if I Googled a little longer). Isn't that just wild? We can get a taste for her Mrs Claus songs before we even cast her.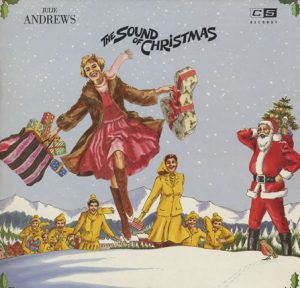 ---
Todrick Hall
Bells, bows, gifts, trees. Todrick Hall has already written the opening number for Mrs Claus the Musical and it just sits there waiting for a writer and producer to lap. it. up. Hall could pull off this role as himself, or in one of his fantastical costumes; either way, Hall could make something new of this retired ol' folk legend. 
With Broadway credits including 'Kinky Boots', 'Chicago', 'The Color Purple' and 'Memphis', Hall is a familiar face on the musical theatre stage, and with one hell of a YouTube following. It just makes sense.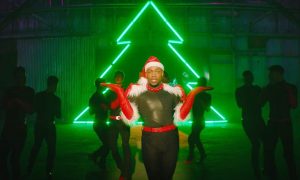 ---
With so many phenomenal stage and screen performers to choose from, we want to know – who would you cast?