All the way from America, the hilarious hit musical 'Friends! The Musical Parody' is travelling to a city near you.
Straight from its sell-out success in New York and Las Vegas, the comedy show will entertain audiences all while living the best moments from the smash-hit TV show.
Pivoting around Australia, fans can see the musical in Brisbane, Melbourne, Parramatta, Adelaide and Perth between August and October 2020. While auditions have only recently been called, rehearsals are expected to commence in July and Brisbane's Tivoli is the first stop on this musical's hilarious road-trip.
Presented by SK Entertainment, 'Friends! The Musical Parody' follows your six favourite pals – Ross, Rachel, Chandler, Monica, Joey and Phoebe – in a night of unstoppable laughs. Based on the popular NBC sitcom, the storyline navigates love, life and friendship, and celebrates the misadventures of TV's favourite group of pals. The new musical will be directed by Darsh Kruck.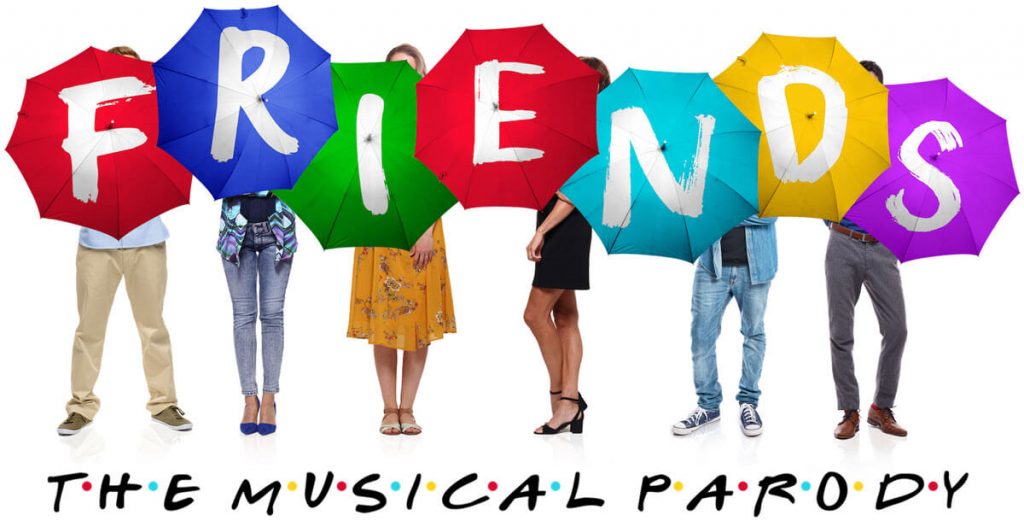 It's a seemingly typical day in a New York coffee shop, Central Perk, until an unexpected runaway bride enters the picture. From here, the most recognisable and fun moments from the TV show are plucked and recreated in a fast-paced, uncensored musical romp.
For 'Friends' fans, the musical is a dream come true. The news comes just as the original cast of the series recently announced they will be reuniting for a one-off special, 15-years after the show ended. Jennifer Aniston, Courteney Cox, Lisa Kudrow, Matt LeBlanc, Matthew Perry and David Schwimmer are set to all appear in the episode, which will air on HBO Max's streaming service. A date is yet to be announced.
Regardless, fans can get a quick fix at one of the touring dates below. One thing is for certain, 'Friends! The Musical Parody' will be here for you – book your tickets!
'Friends! The Musical Parody' 2020 Tour
Brisbane – The Tivoli, 6-8 August 2020
Melbourne – Comedy Theatre, 27-29 August 2020
Parramatta – Riverside Theatres, 11-12 September 2020
Adelaide – Dunstan Playhouse (Adelaide Festival Centre), 25-26 September 2020
Perth – Regal Theatre, 3 October 2020
For ticketing information, visit Friends! The Musical Parody Website.