Has no one told you life was gonna be this way? Does it always feel like you're stuck in second gear? Has it not been your day, your week, your month or even your year? Well, 'Friends! The Musical Parody' is here for you Australia! 
SK Entertainment has released a national 2020 tour, which will see the cult phenomenon pivot to some of Australia's biggest cities. Along the way, the show will take a break at Brisbane's Tivoli 6-8 August, Melbourne's Comedy Theatre 27-29 August, Paramatta's Riverside Theatre 11-12 September, Adelaides' Dunstan Playhouse 25-26 September and Perth's Regal Theatre 3 October.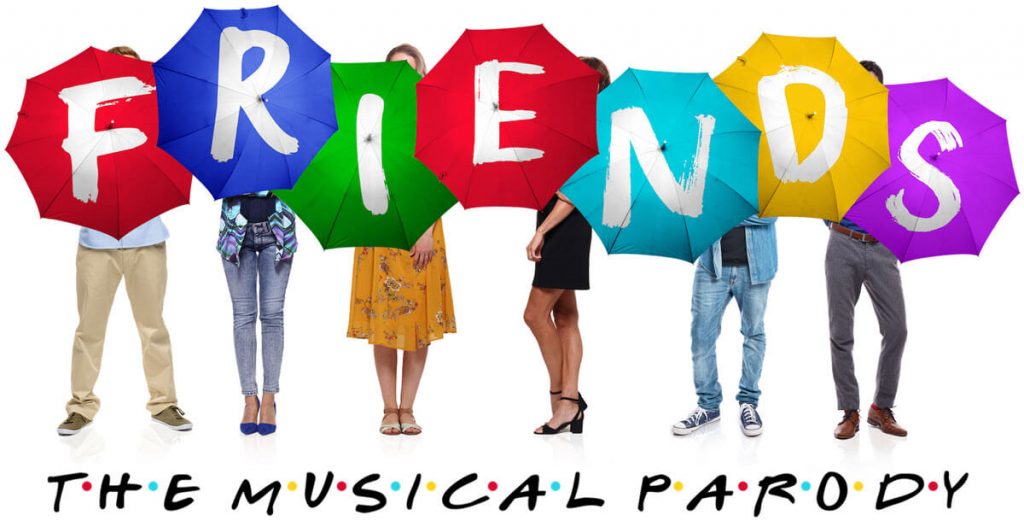 SK Entertainment is on the lookout for their very own set of 'friends' to bring the iconic characters to life on stages all over Australian. Audition calls have been posted, tickets are on sale and the production team are gearing up to take 'Friends! The Musical Parody' on the road. We had a chat with Sydney based director, Dash Kruck, and got all the friendly goss on what Australia can expect when this supreme production comes to your home town. 
When were you first introduce to the television show friends and what was your relationship with it?
Although it's a terrifying realisation to me, I'm actually old enough to have watched the original series as they first aired.  Even then, 'Friends' was a cultural phenomenon. All the kids at school would be copying Joey's "How you doin?" or singing "Smelly Cat" on repeat. And when Rachel got her iconic haircut, suddenly half the teachers were rocking a brand new do!
What similarities and differences can audiences expect in this parody of such an iconic show?
As an unauthorised parody, of course, people are not going to be walking into "Friends: Live!", but they can expect many of their favourite moments of the show to be celebrated, made fun of and sung about!
How did you come across the musical version of 'Friends' and why is it the perfect fit for Australian audiences?
To be honest, I only first came across it when Sam Klinger, the producer of the Australian production, contacted me about directing it. Sam recently saw the production in Las Vegas and immediately saw the appeal of having a laugh with all your favourite 'Friends' characters. When he asked if I was interested, I took a tip from Phoebe and immediately said: "Uhh, duh!". 
Aussies are still obsessed with this show, whether it's from watching it on TV years ago, or binge streaming all 10 seasons on Stan. When we took on this project we had our fingers crossed that the love would still be there, but we were completely blown away by the response! Only an hour after tickets went on sale, the whole tour was already over halfway sold out. And the tickets continue to fly out the door. So, as it turns out, the love is definitely still there. (That means if you haven't booked your tickets, get in quick. Seriously!)
Are there moments that have been taken directly from the original 'Friends' series or is this an entirely new narrative?
This is very much a love letter for the fans. Although the writers couldn't possibly cram in every moment from the entire 10 seasons, you can definitely expect to laugh along to those ridiculous plot lines that you know and love, albeit with a little twist.
Theatre is all about making art with new friends, how have your friends impacted your life both personally and professionally?
Some of the favourite and most successful shows that I've worked on are shows that I just created with friends in a room. The lack of pressure to prove yourself and the joy of making something that you all find entertaining can be really liberating. As far as my friends personally, they're pretty much everything to me. I'll be there for youoooo….
Which of the 'Friends' characters do you relate most to and why?
Look, although I'm partly Joey in the 'constantly going for auditions' thing, and I'm partly Ross in the 'life going a different direction to how I intended to' thing, I think I've had to come to terms with the fact that I'm a Monica. Do with that what you will.
Why do you think 'Friends' became such a well-loved TV show so quickly and why has it stood the test of time?
I think it's because the formula is pretty simple. It's flawed people that we like and want to succeed, doing things in situations that we can all relate to, in ways that make us laugh. And although the technology may have moved on (Chandler's 12MB laptop computer anyone?), the situations and relationships still remain relevant today.
When can we expect to meet the talented performers who will be taking this show on the road?
Believe me, I'm as excited to meet them as you are! We're just about to hold auditions and we've had heaps of interest, so you can expect some incredibly talented people to take on the characters that we all know and love.
What are you most excited about for the auditioning, rehearsing and performing phases of this production?
We already have an incredible creative team, and I'm super confident that we're going to get an incredible cast, so sitting in that room and being surrounded by that energy is going to be so exciting. Plus the laughs. I'm predicting a lot of laughs.
How do you want audiences to feel when they walk out of the theatre?
Apart from slightly buzzed from the bubbly at the theatre bar?  Our hope has always been that they leave with sore cheeks from smiling,  feeling warm on the inside after spending a silly night out with their friends.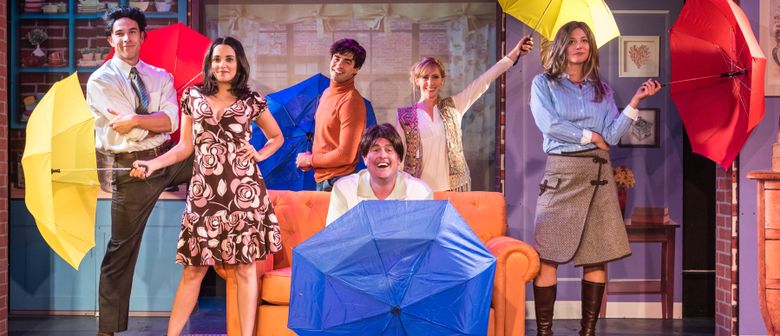 'Friends! The Musical Parody' centres around a seemingly typical day in a New York coffee shop, Central Perk, until an unexpected runaway bride enters the picture. From the here, the music takes off on a fast-paced, uncensored romp that features many of the best moments from the original TV series.
Grab your tickets now at the 'Friends! The Musical Parody' website. You have our full permission to start binging 'Friends' episodes in preparation.