Delighting fans around the world comes the news the original Broadway production of 'Hamilton' will stream on Disney+ this July. 
Arriving ahead of its anticipated October 2021 release date, the movie version, directed by Thomas Kail, will provide viewers with a cinematic exploration of the live theatrical experience. 
For all Disney+ subscribers, 'Hamilton' will be available from 3 July 2020 – just in time for the United States of America's Independence Day. 
Written by Lin-Manual Miranda, 'Hamilton' tells the story of the US founding father and first Treasury Secretary, Alexander Hamilton. Set to a fresh hip-hop score, the story focuses on the direct social impacts of the American Revolution, the legacy left behind, and the people who influenced Hamilton's life, including his infamous duel with Aaron Burr. 
Sharing his own excitement over the news, Miranda tweeted about the announcement while on TV for the previous day's Good Morning America interview.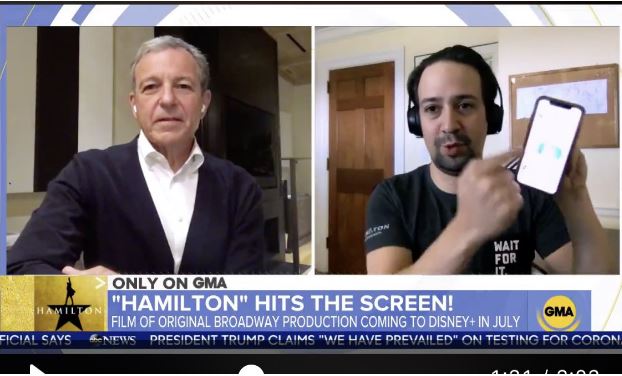 The recorded version of 'Hamilton' is from the 2016 stage performance and was filmed with the original Broadway cast. For fans of the wildly popular musical, this will be their chance to watch the show from the comfort of their home. It will also be the only way to experience Broadway for some time, as performances in New York City are now suspended until at least September 2020. 
From 3 July 2020, those with a  Disney+ subscription will be able to watch the premiere release.  
Disney+ is available to stream across many platforms and an internet connection is required. Subscriptions to Disney+ in Australia start from $8.99 per month, or $89.99 for an entire year.