Brisbane is set to be the home of comedy with a new Improv Festival launching next month.
Presented by local comedy institution, Big Fork Theatre, the Brisbane Improv Festival will showcase the best comedians and improvisers in four nights of laugh-a-minute entertainment.
Held at Seven Hills Hub's Ron Hurley Theatre, the event comes at a time when audiences could use a good laugh. Director and Organiser, Taylor Edwards said the event has been a dream for a long time.
"Producing something like this has been a goal since day one," said Edwards.
"2020 was a tough year for everyone, including the arts sector, but people are ready to start moving forward and having a good laugh is part of that process. Also, a festival in early 2021 will give performing arts in Brisbane a much-needed boost."
Improvised comedy, abbreviated to improv, is a comedic art form where quick-witted performers make up material on the spot. Programs like 'Whose Line Is It Anyway' and 'Thank God You're Here' have pushed the style into the spotlight. Improv has even successfully kickstarted the careers of many famous comedians, like Bill Murray, Will Farrell, Kristen Wiig and Amy Poehler.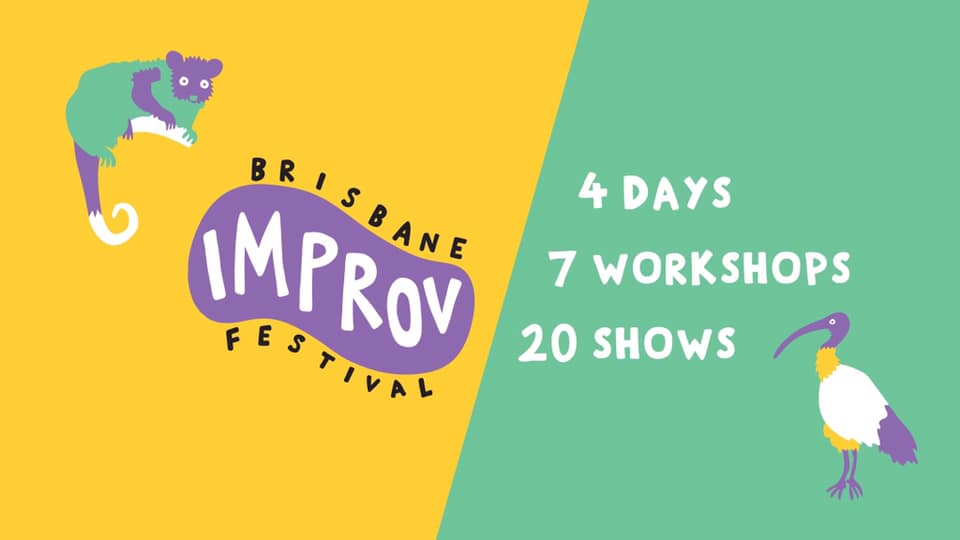 For Brisbane locals, it's a chance to flex their comedy muscles. The festival will have many improvised routines – from musicals to science-fiction adventures – and give comedy-goers a chance to learn the craft with seven workshops. Edwards said the festival has so much on in the four days and there's something for everyone.
"The festival's program is jam-packed with a variety of different improv shows," Edwards said.
"There's improvised musicals, science fiction, true crime spoofs, and showcases bringing women, queer and multicultural performers to the fore. There's something for everyone, even a show where parents can do improv with their children. All made up on the spot and all downright hilarious."
No company is better prepared than Big Fork Theatre to take the reins of the festival. Established in 2015, they often produce weekly sold-out shows and are quickly becoming Queensland's biggest improv company.  While the Brisbane Improv Festival runs from 18 February 2021, for those seeking some comedy gold earlier or want to give the art form a go, Edwards said you can attend Big Fork Theatre's many workshops.
"We're also running an intro to improv workshop for anyone keen to give improv a go," said Edwards.
"Come try something new, kick back with a show and have a laugh."
The Brisbane Improv Festival runs from 18-21 February 2021 at The Ron Hurley Theatre in Seven Hills. It will be conducted in line with the latest public health and social distancing guidelines and restrictions for COVID-19. For tickets, visit Brisbane Improv Festival's website.