'AIFF21: Keeping it Real' was relevant. 
The Australian Independent Film Festival kicked off its second day of content with the documentary session, 'Keeping It Real.' One would be hard-pressed to claim that any of the stories presented in these pieces weren't ones that deserved to be told; however, as is often the case with short-form documentaries, many of them seemed less like documentaries and more like PSAs or advertisements. While the information was relevant, and expressed in a concise and effective way, the narrative was lacking. Additionally, some would have benefitted from some tighter editing.
'Writing To Reach You'
Director: Neil P George (Korea)
'Writing to Reach You' was a poignant story about three refugees living in South Korea. Their stories were touching, and certainly deserved the platform, but the presentation left a lot to be desired. Shaving off some of the run time, adding some more engaging and relevant footage to match the narration, and using a less repetitive soundtrack would have all made this important story leave far more of an impact than it did.
'Believer'
Director: Hong Shanjia (China)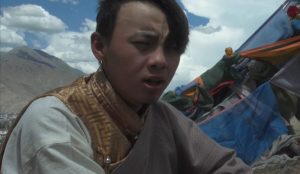 'Believer,' a story about a Tibetan teenager with aspirations to become an opera performer, was another story that could have benefited from more narrative focus. With some gorgeous cinematography and a fascinating look at the traditions of the Tibetan people, 'Believer' gave viewers a peek into an unfamiliar culture to many Australians. However, most of the film was spent following the subject after he injured himself on a skateboard – the relevance of which only became clear towards the end of the piece. A clearer and earlier expression of what the stakes were and how they linked back to the subject's main goal would have made this more genuinely gripping.
'Doctor Ink'
Director: Wouter Hoes (Netherlands)
'Doctor Ink' (or 'Doktor Inkt') was a Netherlands film following a peculiar titular character, a man devoted to refilling printer cartridges. Inkt himself makes for a charismatic and fascinating subject. He believes he is actively fighting against a conspiracy. Printer ink is supposedly a cheap commodity that is inflated to a ludicrous extent by the companies that sell it.  Unfortunately, there's no main conflict and the documentary mainly consists of pieces to camera. Viewers may find themselves wanting to know more about how Inkt came to set this business up, how he got the word out, and why he felt this was his calling. As it is presented, the premise is the most fascinating part. Although the opening and closing sequences were a visual spectacle.
'No More Pipeline Blues'
Director: Keri Pickett (USA)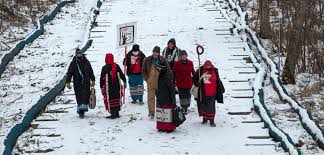 'No More Pipeline Blues' was an American film following Indigenous mothers, grandmothers and allies banding together to protest against a toxic oil pipeline which would cut through their sacred land. The documentary was framed around the song and spoken word pieces used by its subjects, but never really settled on a central character. Of the documentaries, this was among the shortest, which helped it pack a punch and deliver its message, but also led to it feeling more like a PSA than a documentary.
'Raising Joey'
Director: Stephanie Senior (Australia)
'Raising Joey' was a heartwarming and saddening Australian story about photographer Alex Cearns' journey to save animals in need. It also occasionally veered into PSA territory but did still centre itself around its subject, who kept the story light and optimistic, even when the subject matter started to get depressing.
'Deafying Gravity'
Director: Sam Martin (Australia)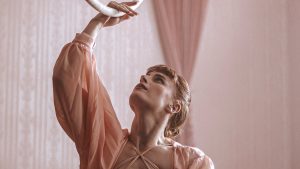 The documentaries that truly thrived were the ones that anchored themselves around a central character and made a stylistic choice in their presentation. No documentary did this better than 'Deafying Gravity.' A story about a deaf performer, Katia Schwartz, who found a way to reach her audience even as her hearing deteriorated. 'Deafying Gravity' was a complete package, with compelling cinematography and captivating sound design that captured the mood and feel of the story and hooked the audience. It was also an ambitious undertaking, with Schwartz's interviews being delivered entirely in sign language (specifically Auslan), and very little spoken dialogue throughout the piece. The subject matter is extremely relevant, and Schwartz's story is at times very tragic. She confesses how none of her family or friends have made the effort to learn Auslan, and how she herself was unwilling to learn it for a long time. The documentary n is a story of triumph and affirmation, and deservedly took home the 'Best Documentary' prize.
'Arsenic'
Director: Callum Page (Australia)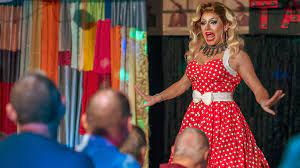 Other documentaries that made a strong impact with their stories included 'Arsenic,' a character study of a woman named Mama Arsenic, the proclaimed 'mother of the Brisbane drag scene.' Mama Arsenic's energy and personality, along with that of her clientele, made the story stand out as a sincere and occasionally hilarious look at the Brisbane drag scene. 'Arsenic' took home the 'Best Student Film' award.
'Halcyon Days'
Director: Andrew Best (Australia)
'Halcyon Days' featured a lot of re-enactments that helped shape its story. Its presentation was unique, and its story had some dark turns that were far more engaging than the initial premise would have you believe. A story about a heritage-listed mansion quickly devolves into a tragic story about domestic abuse, alcoholism, and the nature of memory and legacy. A story set in the early 1960s following director Andrew Best's mother, Heather, managed to be relevant as ever, even in this day and age.
'AIFF21: Around the World 2' was exceptional. 
AIFF's second Saturday session focused on world cinema, starting and ending with Australian films 'The Boy Who Cried Mud' and 'Audio Guide' respectively. In between these homegrown shorts were films from the UK, Ireland, USA, China, Spain and Peru, all of which brought something new to the table. 
'Rough'
Director: Declan Lawn & Adam Patterson (Ireland)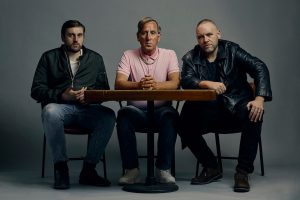 'Rough,' an Irish film set in the rougher parts of modern Belfast, was a highly polished, very funny, and at one stage gut-wrenchingly sad film. Initially presenting viewers with a sort of Irish mafia leader (played by Michael Smiley, who has made appearances in successful feature films like 'The Lobster' and 'The World's End'), the film misdirects and amuses by showing that this mafioso is preparing to exact retribution on a dog that he believes killed his cat. Every performance in 'Rough' was impeccable, with lead actor Ryan McParland giving a particularly heartfelt, tear-jerking goodbye to his dog in what ends up being the dramatic high of the film, before it once again veers back into comedy.
'Portrait'
Director: Keir Siewert (UK)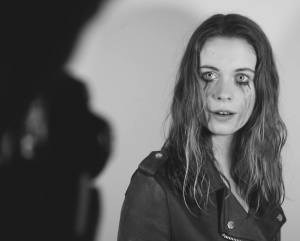 'Portrait' was the closest to a non-fiction film in the session. Based on real accounts, the film follows a young model attempting to expose a photographer who preys on inexperienced models. It's clear from the outset that this photographer is not meant to represent one person, but rather the predatory practices that go on in the modelling and photography industry from any number of men. It was utterly devastating and nauseating to see it in action, underscored by actresses describing real situations. The use of grayscale in the scenes with the photographer, contrasted with colour for the testimonials was an excellent way to underscore the hopelessness of the model being made increasingly uncomfortable. Realistic and more relevant than ever, 'Portrait' is a film that deserves all the exposure it can get.
'Audio Guide'
Director: Chris Elena (Australia)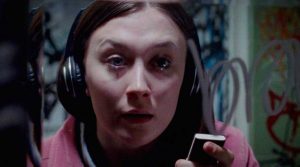 'Audio Guide' follows a student in an art gallery, listening to her audio guide that starts to tell her information not just about the artwork, but about the world. This was a simultaneously hilarious and disturbing concept, executed with a cynical edge. What really made this one standout was the performance of its lead actress Emma Wright. Wright conveyed the full spectrum of emotions as her character learned the secrets of the universe, without ever saying a word. In doing so she anchored an otherwise absurd concept into something real.
'Mate'
Director: Rusty Eveland (USA)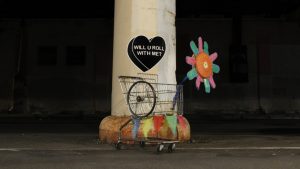 'Mate' was a truly beautiful short that, despite the high calibre of its competition, still stood out as the best of the session. A dialogue-free stop-motion animated film, 'Mate' follows a shopping trolley as it attempts to impress another shopping trolley. Yes, that's what it's about. Two shopping trolleys with an abundance of personality. Reminiscent of early Pixar shorts like 'Luxo Jr.' and 'Knick Knack,' 'Mate' was an incredible reminder of how art can get an audience to care about the strangest things. We care about the sweet little trolley with the scrap metal flower, we want him to succeed, and we laugh as he attempts to impress his fellow trolley. There may have been other films that spoke more to certain people, but 'Mate' is one of those stories that is universally accessible. Whether you're one or one hundred, no matter where you're from or what language you speak, 'Mate' is a story you can follow, enjoy and empathise with.
The other films screened in this session were: 'The Boy Who Cried Mud' (Dir. Bradley Murnane), an intense Australian film about a child's attempt to escape a bully. 'Although I Am Retired' (Dir. Feng Tian Xun), a sweet yet sad Chinese film following a former bank president's struggle to fit in with a choir she joins after retiring. 'Collage 37' (Dir. Luis Carlos Rodriguez), a Spanish artistic audiovisual intervention of the public domain film Dementia. 'The Two Missing Hours' (Dir. Jean Claude Thibaut), a confusing and visually striking American thriller following a young woman trying to find what has happened in the two-hour gap in her memory. 'Matty Groves' (Dir. David Harding), an all too realistic American sports film following a high school wrestler pushing himself to physical and mental limits to try and make weight for his team. And 'La Procesion' (Dir. Alejandra Cardenas), a surreal music video for Peruvian artist Ale Hop, featuring intense, gorgeous and disgusting imagery in a confronting package.
'AIFF21: Home Grown Australian Shorts' was comforting.
The final session for the Australian Independent Film Festival focused on shorts created here in Australia. While there were Australian shorts in other sessions, 'Home Grown Australian Shorts' was a comforting reminder that the local industry is alive and thriving. Thirteen shorts screened in this session, and the highlights are explored below..
'Cactus & Mime'
Director: Darcy Conlan (VIC)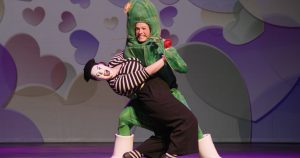 'Cactus & Mime' was a mockumentary following two children's entertainers: a husband and wife who perform in a cactus costume and a mime costume respectively. The presentation was almost realistic enough to seem like a real documentary, that is until things take a turn for the utterly ridiculous. Between the performances of its two leads, and the clunky realism of mockumentary filmmaking, director Darcy Conlan had the audience wheezing for breath with laughter. There is beauty in the simplicity of watching a man dressed as a cactus swearing at a child and then tripping and falling into a pool. And yet, this story was far more ambitious than that, taking a shockingly dark turn in its latter half. Despite the extreme tonal whiplash, it somehow manages to pull off the balancing act flawlessly.
'Perfection'
Director: Gregory Kelly (VIC)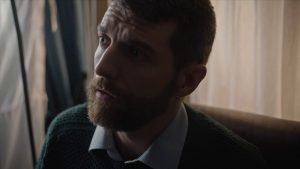 'Perfection' followed a terminally ill man attempting to record a parting message for his daughter, but constantly being interrupted by his perfectionist wife. Heartfelt and humourous, 'Perfection' is a textbook example of comedic escalation, with the perspective of the audience shifting from a heartfelt piece to camera, to a third person view of his wife holding said camera, to eventually seeing an entire crew is present. With a script that makes light of a rather sensitive subject, director Gregory Kelly effectively captures the comedy in the tragedy of his protagonist.
'Wither'
Director: Nicolette Axiak (NSW)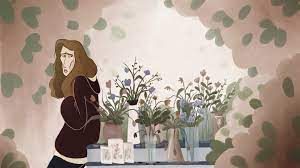 'Wither' is an animated short about a young woman coping with an emotional loss, with sympathy flowers representing her emotional turmoil. Beautifully drawn and presented without dialogue, director/animator Nicolette Axiak plays with perspective and colour to place the audience in the world of the nameless protagonist. Some overhead, wider shots emphasise the character's loneliness, while her face is often kept out of frame or obscured by her hair to show her emotional disconnect, and her memories are shown in a simpler sketch style without colour. 'Wither' took home 'Best Animated Short' at AIFF, and it's not hard to see why.
'Farmers'
Director: Time Carlier (SA)
'Farmers' follows a simple-minded farmer who befriends his three new neighbours. An idiosyncratic trio that all dress identically, have strange purple hair that is mostly concealed by their hats, and each one is noticeably shorter than the last. These neighbours, to no one in the audience's surprise, are quickly revealed to be aliens, bringing others into their strange cult through means of growing delicious beans that turn the consumer into one of them. 'Farmers' is one of those stories that baffles the mind as to how anyone conceived such a tale. Its setting is distinctly Australian, its concept is distinctly surreal, in the wrong hands it wouldn't make any sense at all, but director Tim Carlier turns this bizarre script into something truly, irreplicably, spectacular. He is supported further by a brilliant cast who say and do the strangest things without a shred of insincerity, and that's really all you could ask for. 'Farmers' took home the 'Best Australian Film' award, and only the truly humourless could argue it didn't deserve it.
The other films screened in this session were: 'You Up?' (Dir. Dhruv Suri), an off-beat comedy about a young woman falling in love with a medical dummy, a strange story that was brought to life by lead actress Courtney Catherine. 'Gud' (Dir. Alana Spencer), a harrowing film about the realities of female circumcision, with a strong call to action. 'The Crafting' (Dir. Brayden Harry), an experimental dance piece with stunning imagery and cinematography, which took home the 'Best Experimental' award. 'Effigy' (Dir. Connor Clarke), a dark horror-comedy about an internet urban legend, shot in one location during lockdown, which took home 'Best Queensland Short Film.' 'Home' (Dir. James Latter), a witty and dark comedy about a jobless 33-year-old man whose possessions begin disappearing, filled with sharp dialogue that felt far too relatable to the audience present. 'La Tansouna (Don't Forget Us)' (Dir. Sarah Ghassali), a semi-biographical story about a refugee seeking asylum in Australia, and all the hardships that come with it. 'Women in the Arena' (Dir. Kevin Nguyen), an experimental dance piece with a focus on the hardships faced by female artists in the modern era. It was visually striking with sparingly used but very punchy dialogue. 'Today' (Dir. Andrew Jaksh), a story about a young couple stuck in a time loop in 1969. Well-performed and with impeccable attention to detail in its set design, 'Today' had a lot to say about women's roles in the past and present, with the story becoming increasingly abstract over time. And 'Alright Guys' (Dir. Benjamin Hargrave), an extremely funny look at a modern internet vlogger and his crumbling self-esteem, carried brilliantly by lead actor Angus Hardy.
'AIFF21' ran until Saturday, 2 October 2021 at Metro Arts Theatre. For more information on future festivals visit the Australian Independent Film Festival website. 
Images provided by Australian Independent Film Festival.