Kelley Abbey is one of Australia's most versatile artists with a portfolio career that boasts decades of credits in several creative fields including director, choreographer, actress and dancer.
Initially from Brisbane she is currently the Creative Director of 'Dancing With The Stars' but the pandemic brought yet another facet of her career into the spotlight as she teaches and mentors performing arts students across the nation.
At the beginning of the pandemic Abbey was shooting DWTS in Melbourne and the live show was suddenly interrupted by the announcement that the country was going into lockdown.
"No one knew what was going on. There was a huge panic on set but we managed to finish the episode then I had to go into hotel quarantine before I could return home to Sydney." She directed the final episode of DWTS from her home via zoom.
Five months without work became a kind of blessing for Abbey who admits that it was like the holiday she hadn't had for years. "I wrote a draft of a script, wrote seven chapters of a book and did lots of mentoring online."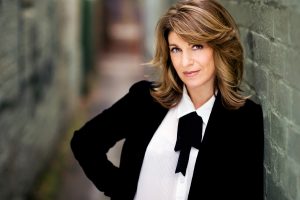 She desperately missed the live contact and the live conversations with other artists and like so many in the industry she missed the connection to and responses from the audience.
"Theatre happened again for a minute then it got shut down again," Abbey explains. She lost several jobs in the fallout of 2020 but she managed to return to the studio to choreograph the musical 'Next to Normal' for the third year students at NIDA.
"It was a dream come true because I had been booked to choreograph the Australian premiere of the show years before but it fell through" but mounting a production during a pandemic forced her to think differently about choreography.
"We were all wearing masks and I'd been told the actors weren't allowed to touch each other so in pre-production I literally created a whole version of the show without touch." This was a vastly new approach for Abbey who was surprised by the result.
"As we got closer to the opening we asked the actors if they consented to physical touch." The actors agreed so Abbey suddenly had to create a 'with touch' version of the show. She had created a waltz between the mother and the ghost of her son without touch which was kept in the final version. "It actually really worked, it was very beautiful."
Abbey grew up in Brisbane and moved to Sydney in the 1980's to pursue a career in dance. "I got on the train with a suitcase and a dream but when I arrived in Sydney the two dancers I knew from home were touring with shows so I felt very alone."
Abbey had no full-time dance training and there were no dance agencies at the time, so she began to take classes just to be seen by choreographers. "You kind of had to wait for someone to go down because there were plenty of fabulous dancers in the city."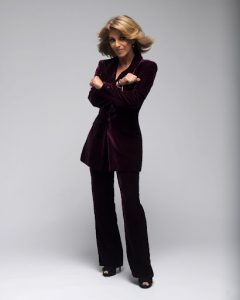 She calls it the 'Triple F time' – the era of 'Flashdance,' 'Fame' and 'Footloose' – and she wants to stress to students that nothing happens overnight. Abbey spent her first year in Sydney teaching aerobics, washing cars, handing out pamphlets and doing whatever she could to survive. She was regularly homesick but she stuck it out until finally, she landed her first gig, a United Permanent TV commercial.
Abbey quickly became known as a kind of Paula Abdul of the industry because of her very unique sexy style which the commercial dance industry embraced. But her talents didn't stop there, as she went on to perform lead roles in musicals, starring roles on television and choreography gigs around the world. She has won a Helpmann Award, several Green Room and Mo Awards and a Choreography Media Honour for her work on the Oscar-winning film 'Happy Feet.'
"I remember those early days vividly so I've been asking students to write down their strengths and their weaknesses, to use this time wisely," she says with a nurturing tone. "If you don't like ballet then go and do a ballet barre under a tree with contemporary music. You've got to find a new way in."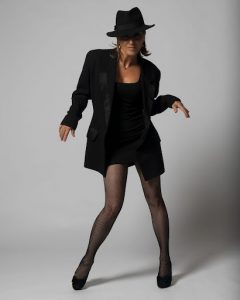 "I don't say this lightly because it's been a terrible time but it's also been the perfect lesson for students about unemployment. How to handle your downtime, keep nurturing your creativity and staying in the flow because if you don't you can get overwhelmed with anxiety and stress."
Abbey has had the experience to know that we only grow as artists when we push ourselves out of our comfort zone. "I believe that passion is your postcode. There is so much you can do at home if you want a performing career. I'm seeing incredible creativity coming out of this new way of learning."