Lucas D. Lynch's dream was born over a decade ago in a Sydney CD store and is coming true this weekend at Brisbane's Twelfth Night Theatre.
"I picked out a recording, 'The Creatures of Prometheus Ballet' complete score, performed by the Melbourne Symphony Orchestra," Lynch remembers. "I didn't know Beethoven had written a ballet and that it had been recorded.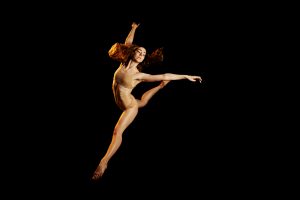 "I remember whipping out my Velcro-lined wallet and paying an exorbitant fee of $13…I was so ecstatic to get home and listen to it and when I heard it, I was just blown away. Just a fabulous score; I knew right then and there I had to stage it."
Lynch, co-owner and producer of the independent theatrical partnership Lynch & Paterson, is a self-proclaimed devotee of Ludwig van Beethoven and a conductor in his own right. He is using this ballet as the basis of his doctoral research at Griffith University.
The 27-year-old has also enlisted help in piecing this Australian premiere together, including from Jayden Grogan, who is performing the role of Prometheus whilst tackling the challenge of choreographing his first full-length ballet.
"The complete music has survived, but no original choreography, and the original storyline has been lost…so we had to play detectives and fill in the gaps," Lynch explained. "So working with Jayden to fill in the gaps of the choreography and working with Anita Sweeney (who is our ancient historian/costume designer) to fill in those gaps. Collectively, we have each of the three puzzle pieces….to reconstruct the ballet from 220 years ago."
This version will see a more optimistic ending than the tragic Greek tale, focusing on how humanity can be educated by the higher art forms, suggesting "it's through art and science that humans will become better."
The ballet, a rare genre in the independent theatre realm, is also an opportunity for Grogan and the 10 other emerging ballet dancers who make up the cast to grow their stage experience (Jordan Butler, Will Cheung, Brock Tighe, Kai Taberner, Jordan Lennon, Iluka Nally, Caitlin Halmarick, Bella Gilligan, Målfrid Søndenaa and Soleil Harvey).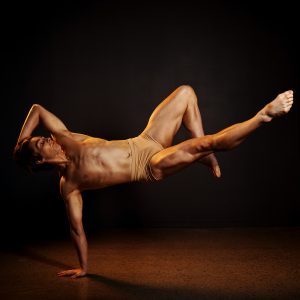 Lynch said open auditions were held and he was impressed by the skill on display.
"They're pre-professional – a lot have gone through ballet dance schools around the country and elsewhere, and a lot of them are at the starting point of their careers, [ready] to start joining other companies," he said. "They're sort of done with their training and into the middle ground of getting into the field."
The hope is to inspire young teen dancers, give seasoned ballet viewers a glimpse into up-and-coming talent, and delight fans of Beethoven and orchestral music; "a bit of everything for everyone."
When asked if ticket sales were a challenge given the genre and lesser-known production, Lynch said his passion to premiere this ballet carried him through.
"I think what Australia, and Brisbane, needs…are exciting independent works on the side, rather than just one million Nutcrackers," he said, while still acknowledging the importance of Tchaikovksy's Christmas classic.
"We're targeting people familiar with ballet and classical music…but by the same token, if you've seen [Lynch & Paterson's recent productions of] 'Jesus Christ Superstar' or 'Pirates of Penzance'…we're still going to give you an equally wonderful and brilliant performance of the same calibre.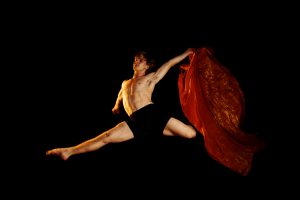 "The great thing about Samantha [Paterson] and I — we're so passionate about all artistic aspects of theatre and telling remarkably good stories. And I think 'The Creatures of Prometheus' is one of the best stories."
The show runs about 1 hour, 45 minutes plus interval on 19 and 20 November at the Twelfth Night Theatre, with music performed by the Cadenza Chamber Players and conducted by Lucas D. Lynch.
For tickets and information, visit the Lynch & Paterson website.